Viva!
Rolou neste sábado (12), em Jacksonville, na Flórida, o primeiro show da turnê mundial "ANTI" da Rihanna e, claro, foi um bapho só! A musa interpretou 10 músicas do novo disco, sendo duas delas da versão "Deluxe" ("Pose" e "Sex With Me").
No repertório, sucessos do passado, como "Umbrella", "Man Down", "Love The Way You Lie" e outros mais recentes, como "Bitch Better Have My Money" e "FourFiveSeconds". Foram ao todo 28 músicas!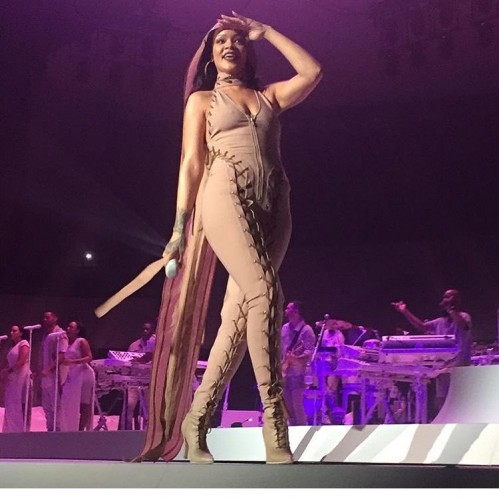 Quem aí tá a fim de ver, heim?! Cruzem os dedos pra essa tour vir pro Brasil!
Via Hugo Gloss
Equipe Manhunt